Play Explorer Slots on Teen Patti Master and start earning real money. Offering an immersive Halloween-themed experience, this slot game sets itself apart by featuring not just one, but three thrilling jackpots. With 11 intriguing symbols gracing the slot machine's three rows and five columns. Checkout the rules and tips and tricks to get a good head start.
Rules of Playing Explorer Slots Game on Teen Patti Master
Unearth the rules that govern the Explorer Slots and unlock the secrets of its gameplay: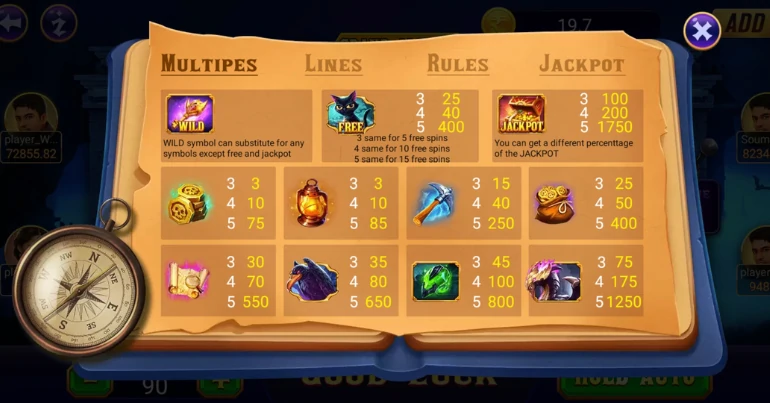 Symbols
Encounter 11 captivating symbols on the reels, including the versatile WILD symbol that substitutes for any symbol except FREE and JACKPOT. Trigger FREE spins by landing 3, 4, or 5 FREE symbols and enter the realm of possibilities.
Winning Lines
Align symbols from the first row to the third row along a payline to secure a win. Boost your rewards by landing matching symbols on the fourth and even the fifth row.
Jackpot Quest
Your journey to the ultimate riches involves three distinct jackpots—Minor, Major, and Grand. Unlock these jackpots by landing 3, 4, or 5 JACKPOT symbols respectively.
How to Play Explorer Slots Game on Teen Patti Master
Embark on your mysterious journey by following these steps in the Explorer Slots:
1. Place Your Bet: Choose your wager, ranging from Rs. 2.7 to Rs. 1800. Your betting choice influences your potential winnings.
2. Spin to Win: Click the spin button, and the slot machine's reels will set in motion, unveiling a world of possibilities. The slot boasts 11 unique payline configurations, each offering its own path to victory.
3. Jackpot Unveiled: To unlock all three jackpots—Minor, Major, and Grand—you must place a minimum bet of Rs. 90. As the reels spin, keep an eye out for those elusive JACKPOT symbols that could lead you to extraordinary rewards.
Tips and Tricks to Win Explorer Slots on Teen Patti Master
Navigate the mysteries of the Explorer Slots with these strategic pointers:
1. Responsible Gaming: Embrace a responsible gaming approach as you explore this thrilling slot game. Set your betting limits before you embark on your gaming journey.
2. Payline Exploration: Familiarize yourself with the 11 different payline structures to grasp the various ways in which you can secure wins. This knowledge could prove invaluable in maximizing your payouts.
User Experience
Immerse yourself in a spellbinding witch-themed atmosphere as you spin the reels of the Explorer Slots. The game's captivating visuals and sound effects create an engaging experience that transports you to a world of enchantment and possibility.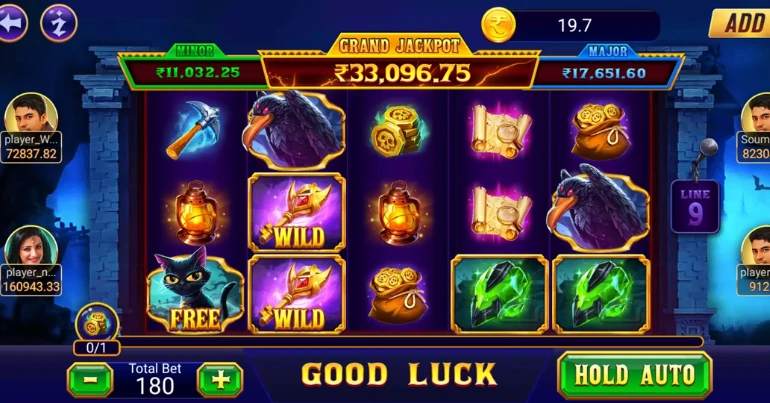 Conclusion
Step into a world of magic and riches with the Explorer Slots on Teen Patti Master. This Halloween-themed slot game not only entices with its captivating visuals but also offers the chance to win big with its three enticing jackpots. As you spin the reels and uncover treasures, remember to play responsibly and set your limits.