If you are good at candy crush then candy party is definetely for you. It is very similar to that but here you can utilize your skills here to earn real money instead on Teen Patti Master Apk. Candy party Game offers seamless experience to players that are big fan of Candy Crush game. Read the rules, how to play and tips and tricks to get a good headstart.
Rules of Playing Candy Party on Teen Patti Master
Candy Party draws you into its enchanting world with rules that echo the familiar, yet introduce a refreshing twist: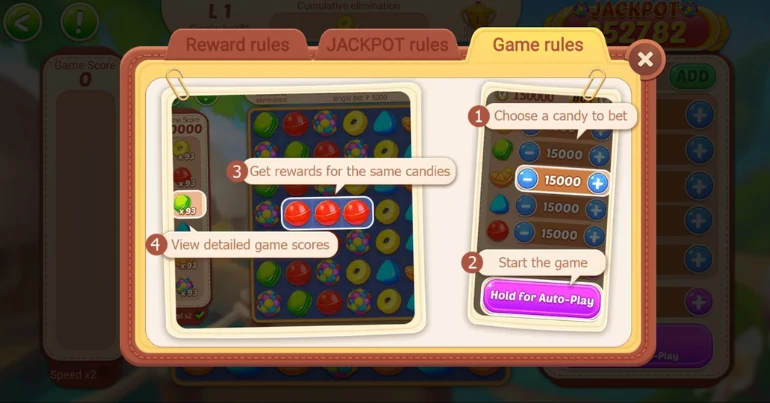 Candy Payouts
Just like its inspiration, every candy in Candy Party has its own payout. The more times you match and crush a specific candy, the higher your payout will be.
Level Passing
The objective remains to progress through levels by crushing the candies strategically. A successful completion will bring you closer to earning substantial rewards.
Jackpot Candy
In the world of Candy Party, there's a candy that reigns supreme—the Jackpot Candy. Unleash this powerful candy to experience a cascade of crushed candies, intensifying your chances of amassing rewards.
Game Score
Keep tabs on your progress and performance with the game score, offering a detailed overview of your candy-crushing prowess.
How to Play Candy Party on Teen Patti Master
Engaging with Candy Party mirrors the classic match-and-crush gameplay, albeit with a distinct financial incentive:
1. Pattern Recognition: Your task is to identify and form candy patterns as quickly as possible, especially within the time limit. Each successful match leads to a delightful explosion of candies and an accumulation of points.
2. Strategic Candy Crush: The more candies you crush in succession, the greater your earnings. Pay special attention to the Jackpot Candy—it holds the potential to trigger a domino effect, resulting in a higher number of candies being crushed.
Tips and Tricks to Win Candy Party on Teen Patti Master
Emerge victorious in Candy Party with these effective tips and tricks:
1. Sharpen Your Focus: The game demands sharp pattern recognition skills. Stay vigilant and respond swiftly to match candies, as time is of the essence.
2. Leverage the Jackpot Candy: Utilize the Jackpot Candy strategically to maximize your earnings. Its power can be harnessed to trigger a cascade of crushed candies, boosting your points and rewards.
3. Extended Patterns: Aim for longer candy patterns when crushing, as these yield higher payouts. By focusing on these patterns, you enhance your chances of earning substantial real money rewards.
User Experience
Candy Party offers an enchanting experience characterized by vibrant colors, engaging gameplay, and the thrill of potential earnings. Its intuitive interface ensures players of all skill levels can immerse themselves in the game without any hassle, creating an enjoyable and user-friendly atmosphere.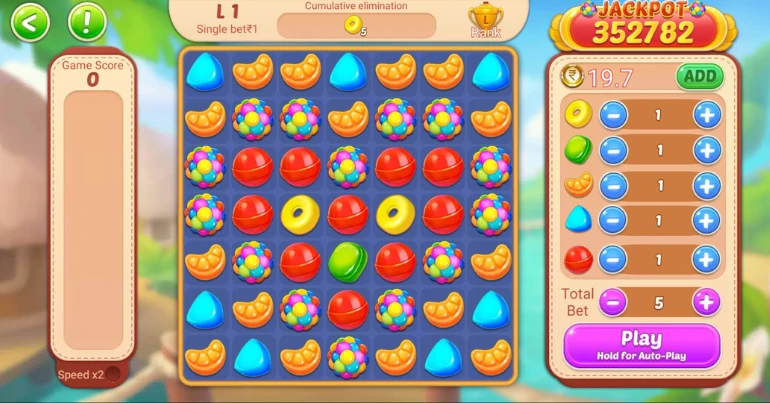 Conclusion
Step into the realm of Candy Party to embark on a captivating journey that blends the joy of gaming with the allure of real money earnings. With its familiar yet exhilarating gameplay mechanics, coupled with the unique twist of financial rewards, Candy Party transforms the simple act of matching and crushing candies into a rewarding venture.
Whether you're a seasoned Candy Crush enthusiast or a newcomer to the world of casual gaming, Candy Party invites you to indulge in a sweet escape that offers both entertainment and the prospect of real monetary gains.